What's up, Alix! So I've always been curious about this one. What's a typical day like in the life of a porn star? You guys have the BEST jobs, but I bet there's more work involved than it looks like. Am I right?
You are right, indeed! Yes to it being the BEST job, and yes to a whole lot more work being involved than it seems. While every single talent is different from the next, as are our schedules, the majority of us do not shoot for companies every single day of the week. As you've guessed, one of my favorites to shoot for is FuckingAwesome, but they have lots of girls to shoot – Check out my scene though! There are only so many companies out there in this industry, and the talent pool is super saturated. However, this just means that adult entertainers have to get crafty with additional ways to supplement our incomes!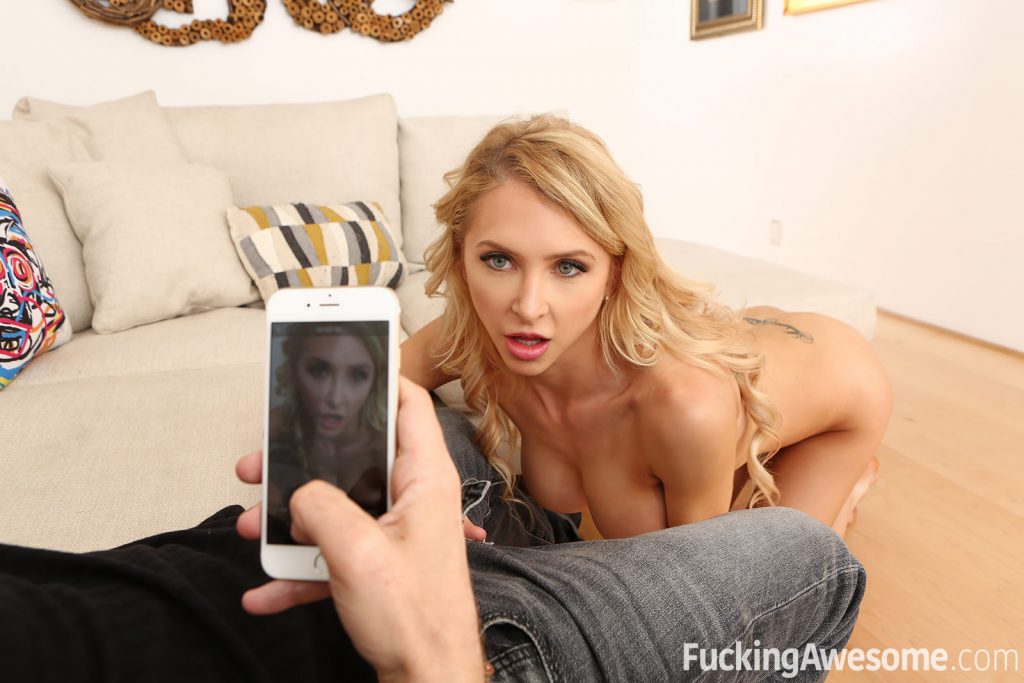 Many of us, myself included, have our own websites that we shoot for. There are plenty of women in the industry who travel the world as featured dancers at strip clubs, hosting special events, and signing at expos. Some of us take orders from our fans for custom videos, where you get to write the script and we bring your fantasies to life – similar to the way FuckingAwesome writes scenes to adhere to our fantasies, like "Banging the Teacher". Some of us do live webcam shows. Some of us use texting apps to exchange pictures and messages with our fans. Some of us sell merchandise. And some do all of the above! Most adult stars are independent contractors (and there are some who are incorporated as well), but what's true for all of us is that we have to hustle. Even if we're not doing any of the above, we're still at the very least on social media, posting and engaging with our fans.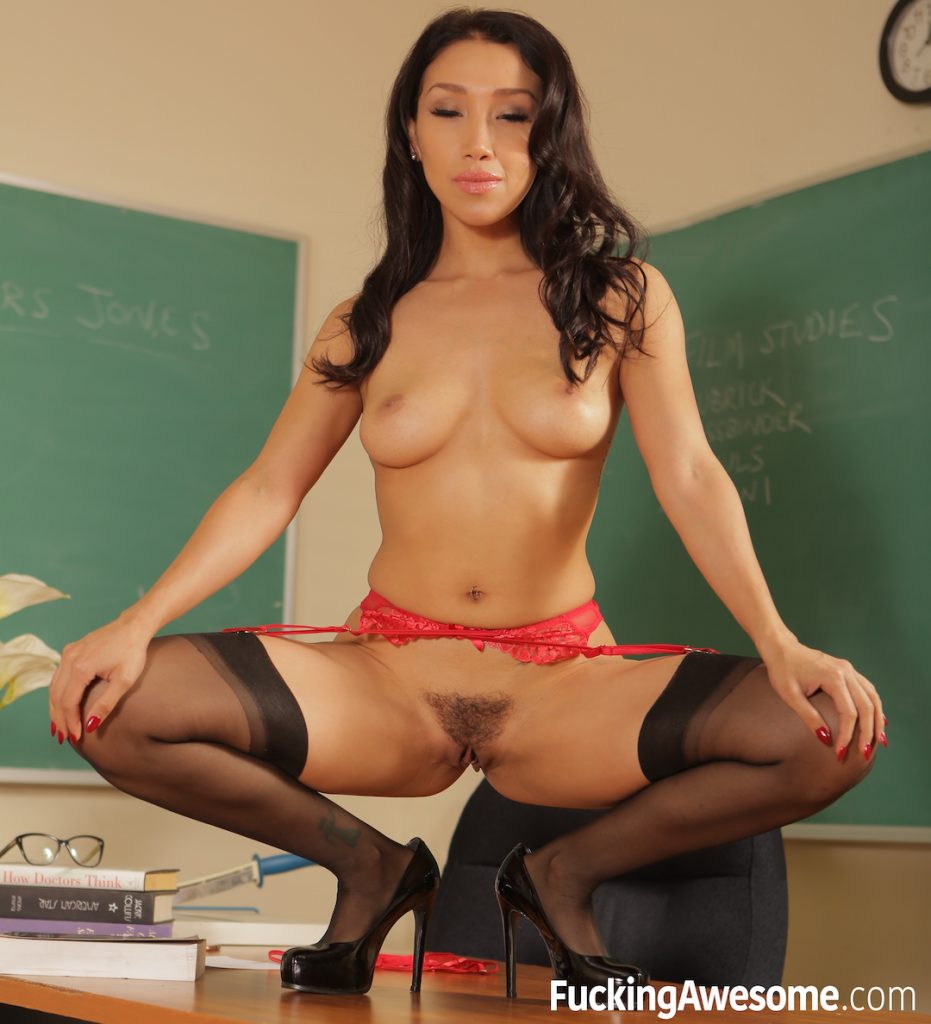 On top of that, when you run your own business you have to wear many hats, unless of course you're able to hire an assistant or manager. You act as your own accountant, marketer, salesperson, and everything in between. There are tons of late nights, early mornings and plenty of stressors. It's by no means an "easy" career path, and the same can be said for any other career in which you are your own boss. Coming from corporate America, I can confidently say that working your typical 9 to 5 is way easier than what we do. Why? Because our jobs are literally 24/7, 365. Working a 12 to 16 hour day, 6 days a week is the norm for me, and I know this is true for many others in the adult entertainment industry.
The difference now is that working this much is actually fun for me because I absolutely love what I do! Back in my "normal" pre-porn life, I dreaded going to work every day because deep down I knew that the 9 to 5 life simply wasn't for me. I now feel genuinely fulfilled and excited about my life every day when I wake up, and look forward to tackling the next project and continuing to create my own path. I wouldn't have it any other way!
That's why whenever I hear people saying that people who do porn "just took the easy way out," I can't help but be super annoyed, yet at the same time I laugh. I laugh because the lives of adult entertainers are anything but easy. So go ahead and hit up your favorite adult star on social media and let them know how much their hard work is appreciated!
Love Alix