For all of our FuckingAwesome fans out there in need of a little excitement, @TheFACrew has just the thing you're looking for. Last Monday, we were privileged to announce the addition of AVN Award nominee Dillion Harper to the FuckingAwesome family! Harper joins FA with the exclusive release of her new, steamy video, "Step-Sister Fantasy", starring her and Chad White.
While we are always adding great new videos for our fans to enjoy, this new release deserves a special announcement as Dillion Harper is a huge star in the adult industry. The sexy brunette has been nominated for multiple AVN awards in a variety of categories, such as Best New Starlet (2014), Best Group Sex (2014, 2015), Fan Award: Favourite Female Porn star (2015) and Fan Award: Most Epic Ass (2016) and folks, she's only getting hotter!
Dillion is a sexy, young girl who grew up in Florida before making her way to stardom in Los Angeles in the adult industry. Harper had originally planned on a career in dental care, but to the dismay of dentists everywhere, she changed paths and eventually found her calling as a star in the adult film industry. These days Dillion is known by pretty much anyone who watches porn, and has become a household name in the industry. She even has her own following of loyal fans, called the Dillionaires.
In her first ever FuckingAwesome production, Dillion Harper teams up with Chad White for a smoking hot video between a sexy young step-sister and her horny step brother. The video begins with Dillion, playing the role of the step-sister, laying out by the pool with her girlfriend. With their skimpy bikinis and tight bodies glistening in the sun, these girls will have your heart racing before the real action even begins. Staring at his step-sister's tight, sexy body, you can see Chad fantasizing about what it would be like to finally get his hands on her. Once Dillion goes for a dip in the pool, that's all the poor guy can take as he escapes to the bathroom to try and resist his step-sister's tempting body by jerking off instead. At the very same time, Dillion runs into the house to grab some baby oil but forgets to knock and ends up walking in on her step-bro as he's jerking off. It doesn't take long for Chad to come clean and confess that he was jerking off to thoughts of Dillion and her petite body…and that was all she needed to hear. Dillion loved catching him in this naughty situation and you can tell right away by her devilish smile that she plans on taking full advantage!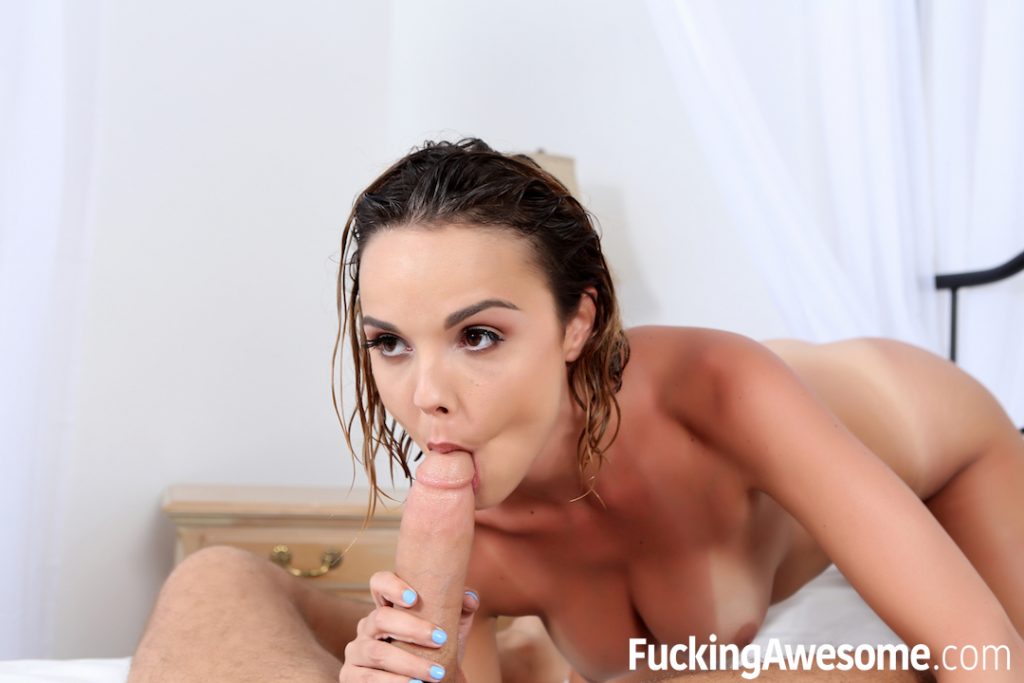 We could go on in far greater detail, telling you every move Dillion makes, but we think you'll have a much better time watching the video and seeing for yourself! So go check out Dillion Harper in "Step-Sister Fantasy" and you may want to lock your door because things could get heated. Enjoy!
-@TheFACrew