I think we can all agree that no matter where you do the dirty deed, sex is always something special. The setting for where the hot, steamy action takes place really shouldn't matter as long as you're having fun and doing it right. Yet with that being said, it seems as though sex is tied almost exclusively to the bedroom. People always say they "got in that girl's bed" or "slept with that guy", but often times there was no bed involved and no sleeping being done! Well for those of you adventurous types looking to buck the trend by exploring some great landscapes for lovemaking, @TheFACrew has got just what you need. Discover a few more great backdrops for banging, and soon you and your partner will break free from the bedroom and start getting freaky in some not-so-traditional places.
Poolside
Sex is always better when wet, so it makes perfect sense that fucking in or around the pool would make for a great spot to do it. Whether you're standing at the edge of the water or just laying on a lounge chair, having sex out in the sun by the water is a sure way to be adventurous and get out of the bedroom. For those of you looking for some great moves to try by the pool, FuckingAwesome has got just what you need. Check out Lena Paul and Mick Blue as they show you how great poolside sex can be in their video, "Big Tits Seduction".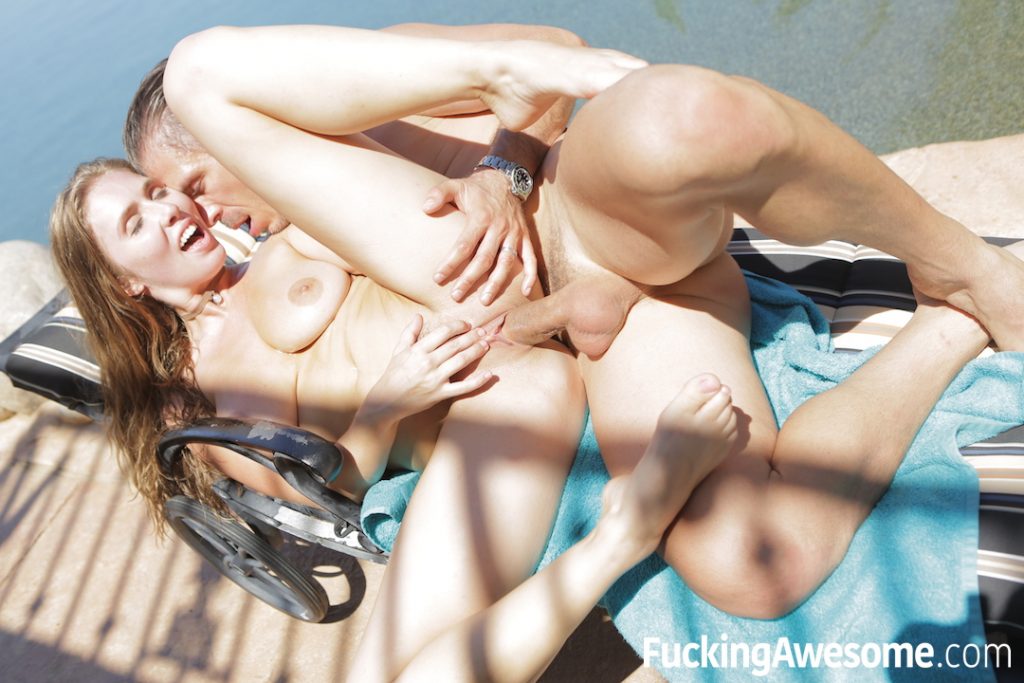 The Bathroom
Someday you will be out on the town and happen to lock eyes with someone and realize that you need to have them, right then and there. It could be your long-term partner looking to spice things up or maybe even a stranger that you just crossed paths with and shared an instant attraction. It may even be the restaurant staff checking you out during dinner like Elena Koshka and Ramon Nomar in "The Waiter". Whatever the case, you better be a quick thinker and find somewhere to be alone together before the lust and adrenaline fades and the moment passes. Lucky for you, a bathroom is never too far away and makes for a great private setting for a quick fuck.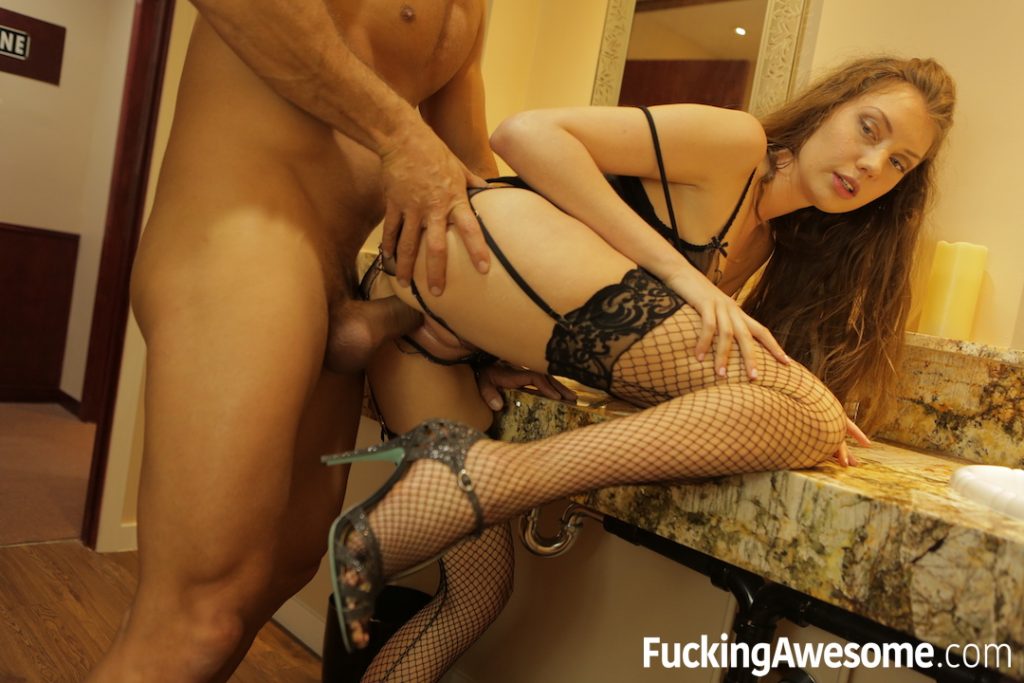 The Classroom
Just admit it, we've all had this fantasy. Whether you were picturing a sexy classmate or that naughty teacher that you've stroked it to since the 8th grade, the classroom is a tried and true sexual fantasy. There's just something about a girl being bent over the teacher's desk and begging to be taught a lesson that drives men crazy. That must be why so many FuckingAwesome fans loved watching "Banging the Teacher" starring Vicki Chase and Ryan Driller. The timing may be tricky on this one because you definitely don't want a class of students watching over you while you get it on, but if you can manage to get alone in a classroom with your partner, then lock the doors and toss the books to the side because it's about to get messy.