Squirting is always a topic of debate amongst the more sexually open-minded and from experience, I find it to be evenly split. Personally, I feel having a girl squirt everywhere is a huge turn on as it usually means you are doing something right and who doesn't enjoy that! Putting personal views aside I decided to put the question to our loyal fans on Twitter @TheFACrew and found the results to be overwhelmingly in favor of Turn On! I guess it's no surprise considering the audience I asked, a bunch of Fucking Awesome porn fans!
Last week we released our first squirting scene with the beautiful Squirt Princess Zoey Monroe (@mszoeymonroe) after listening to our fans on social media and forums. The scene definitely gives fans of 'female ejaculation' what they asked for, a bed soaking scene with one of the hottest women in the business.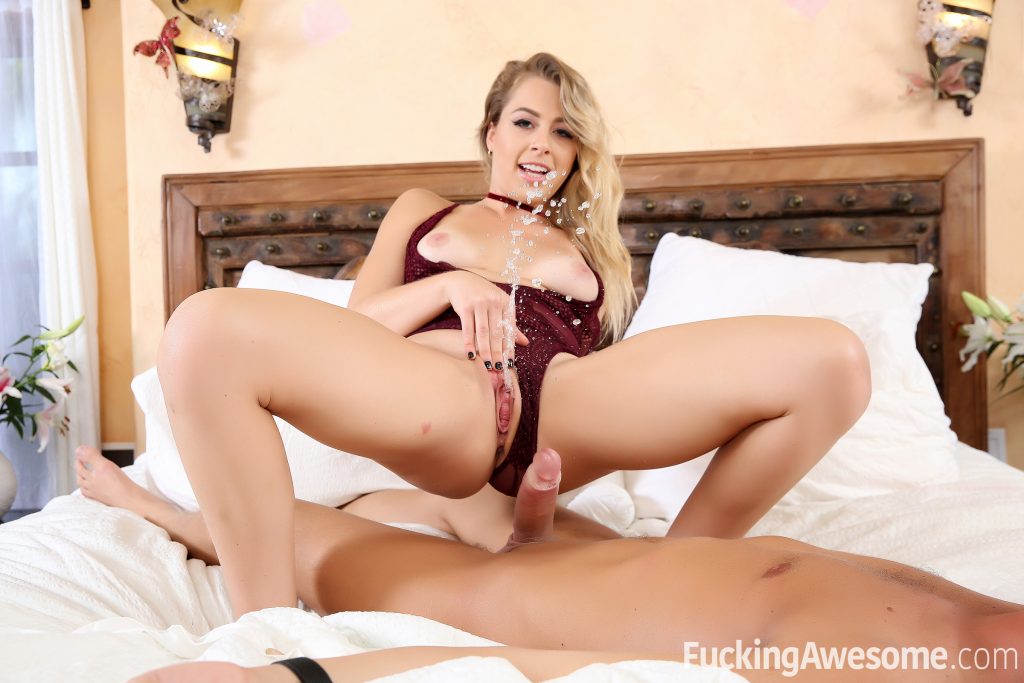 We sat down with the Squirt Princess after her shoot to ask her the question on everyone's mind, how did you discover this amazing talent? Turns out Zoey Monroe saw Squirting porn for the first time while in her parent's basement and was intrigued so after reading an article written by a gay man she taught herself to squirt. Needless to say, her parent's basement was flooded that glorious night. Zoey has been known to squirt up to 2 gallons during sex which in our books is quite impressive.
When asked for advice for girls that want to squirt Zoey says when you are having sex and you feel the urge to pee it's not actually pee. Just have him pull his dick out and up and you will squirt everywhere. Sounds easy enough. Watch the full interview below and don't forget to check out Zoey Monroe's latest scene with Fucking Awesome: The Squirt Princess