I'm going to be completely honest with you, swinging isn't for everyone. Bringing new sex partners into the bedroom is always a fun idea, but making sure you have open communication is key. Things just get more complicated when love is involved, and that's why this can be a sensitive subject to bring up with your girlfriend.
In my personal experience, jealousy is the last thing on my mind when I swing with a partner because I see it as an equally fun experience for both of us. You fuck that person while this person fucks the other person, it's basically one big pleasure fest. As fun as that sounds, it can still be a tricky subject to talk about. The best way to bring up swinging with your girlfriend is to begin by telling them how much they mean to you and how you would love to explore with them sexually. You can also try porn together, watching couples swinging videos is a good way to show her how hot it can be. The next time you're in bed with your girl, check out Sydney Cole, Anya Olsen and Mick Blue in "No Strings Attached Threesome", and you'll have no problem getting her interested in your fantasy. Sex clubs are a fun outing as well and a great way to show swingers in action. You don't have to participate just yet, but you can watch and show your partner that this is something that turns you on. Most sexually active adults that I know have never really experienced a lot in bed, so seeing new people have sex in front of you may just ignite their sexual appetites!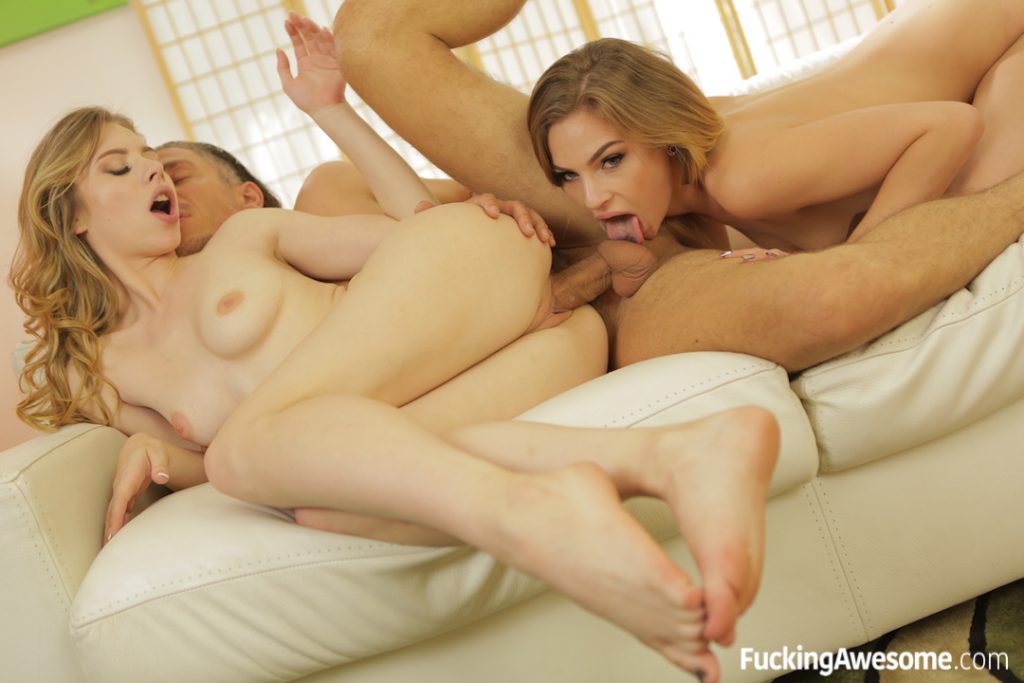 There is no right or wrong way to bring up the subject of swinging, but just make sure the other person is comfortable with the conversation. The next time you go to a party with your girlfriend, you can try asking afterwards if she saw anyone really sexy that evening. Maybe you saw that person too. Let your partner know how much you enjoy hearing about other people she's attracted to and how much it turns you on. It's important to pay attention to your partner's body language because if they're not up for a swinging lifestyle, this may be an uncomfortable conversation for them. I normally have conversations like this lead into foreplay, that way we can talk dirty about it during sex. Making it sexual calms everyone's nerves.
Once the fantasy is up for discussion, you can start pointing out attractive people to each other. Tell your partner how you would love to watch them fuck that beautiful stranger sitting near you when you're out for dinner or at the movies. These fun little ideas are great ways to tell your girlfriend that you're okay with her wanting to fuck another person. This fantasy can also lead to some really hot roleplay action where you could play the sexy stranger.
Lastly, but most importantly, when looking for someone to have fun with you and your girl, keep in mind that it doesn't have to be another guy. Its 2017, most girls are a bit bi-curious. You can try suggesting another girl join your bed, but…THIS DOESN'T MEAN HER BEST FRIEND! Such a bad idea!
Happy Swinging!