It doesn't matter if you're a man or a woman, young or old, a wild porn star or just a suburban soccer mom; everyone has their own naughty fantasies they keep secret. To be clear, we're not talking about the everyday dreams of winning the lottery and telling off your boss, although I'm sure that would feel pretty damn good! This is referring to those scandalous sexual fantasies you keep to yourself, something hot, sexy, dirty, and maybe even a little bit wrong. Hang with the @TheFACrew as we go through some of the hottest naughty scenarios and try cover a few of the most popular sexual fantasies out there.
The Schoolgirl Fantasy
One of the tried and true classics, men love to fantasize about the naughty school girl or cheerleader; there's just something about seeing a tight young girl wearing a plaid skirt and pigtails that drives them crazy. If you don't believe us, just check out Riley Reid in Naughty Schoolgirl Riley Learns a Lesson in the Bathroom.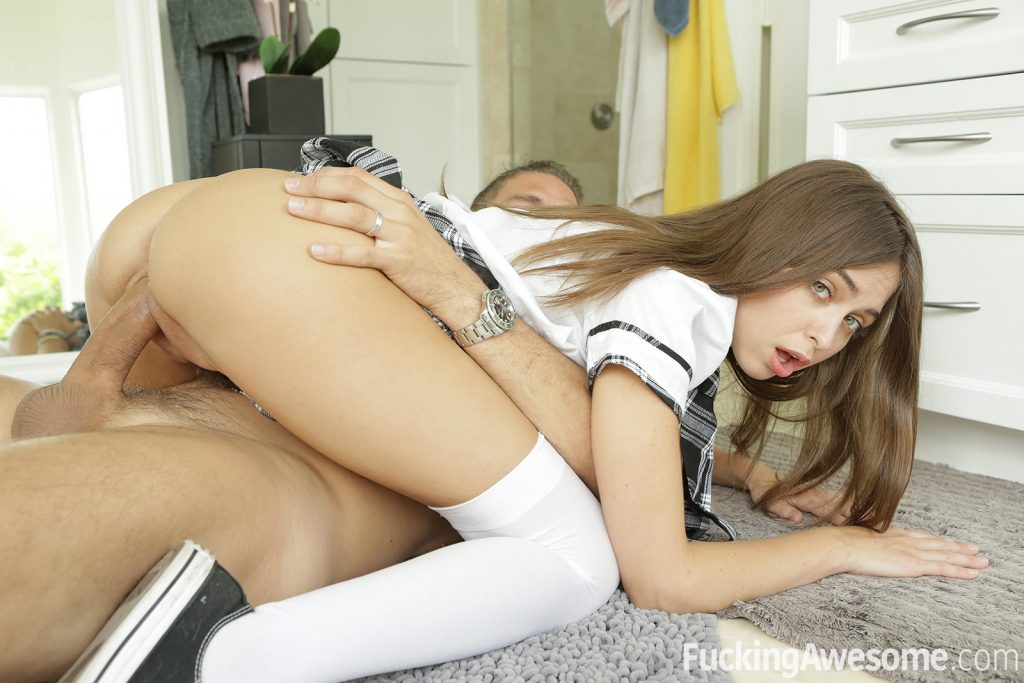 The Man in Uniform Fantasy
The uniform obsession works for women as well, as the ladies love this fantasy. Women often fantasize about a cop or an army man, clearly they love a man in uniform. If you want to see what we're talking about, just watch how Aubrey Sinclair welcomes her army man home in the video, Come Home.
The Threesome Fantasy
Getting down and dirty with your partner is always fun, so it's safe to assume that double the partners means double the fun! The threesome fantasy is nothing new but it never fails to spark a fire in the bedroom. Whether you dream of ravaging a girl with a buddy or having two girls ravage you instead, there's no shortage of sexy scenarios. Watch the threesome video Alternative Reality and you'll see why three is the magic number.
The Professional Fantasy
I suppose you could make a case that this overlaps with some of the uniform fantasies, but there's just something really hot about the idea of getting naughty with someone you only see in a professional setting. It may be the scandalous aspect that makes it feel so good, but the possibilities are endless. Keisha Grey can show you exactly what we're talking about in her video with Chad White, where FA's Fantasy Factory helps bring Chad's nurse fantasy to life.
The Step-Sister Fantasy
This fantasy may be bordering a bit more on the "wrong", but perhaps that is the reason why it is so damn hot! The step scenario has been getting men hard for years and is a great example of how some fantasies can just be for fun. Not every guy who enjoys this fantasy would actually fuck their step-sister, but when you're home alone and away from judgement, don't be ashamed if watching this Dillion Harper video gets you a little excited.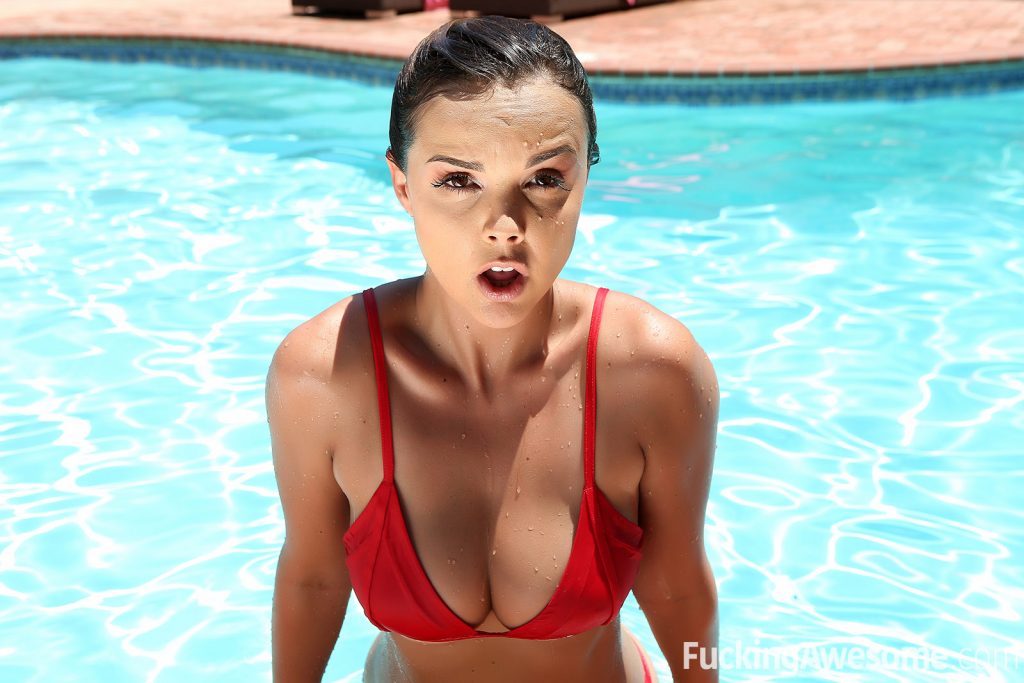 Clearly, there's an endless supply of fantasies we could talk about. Every man and woman is unique and we all have our own secret fetishes, although some perhaps dirtier than others. The most important thing to remember is that having these sexual fantasies is normal, so relax, let loose, throw on a FuckingAwesome video and have some fun with it! Now it's your turn; what's your favorite type of fantasy?